Day Camps
Positions at Camp
Division Leaders
Division Leaders act as a liaison between the Directors and the group or division for which they are responsible. Division Leaders are direct supervisors of the campers and counselors in their groups and assist the Directors with all activities, group issues and staff performance. The Division Leaders are fully involved in all aspects of their campers' day, including meal supervision, group management and scheduling. They meet with the Directors before each day begins to exchange information as to the events of that particular day and maintain an open line of communication with their counselors, campers, directors and parents.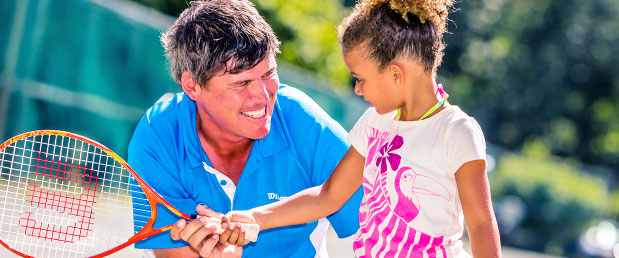 Group Leaders
Group Leaders head up our Stepping Stones and first grade groups. Their job entails all of the responsibilities of a Group Counselor as well as directing the group counselors that work with them.  Group Leaders must be at least 21 years of age.
Group Counselors
Each group of campers is led by 2-3 Group Counselors who fill the role as parent, coach, older sibling and teacher. Much of the campers' summer success lies with the relationship with their Group Counselor. Counselors spend the day working with their campers and participating in all activities with them.
Specialists
The role of a Specialist is to provide instruction to campers in their specific area of expertise with the assistance of the Group Counselors and Specialty Area Director. Some of these positions require extra training (which we provide).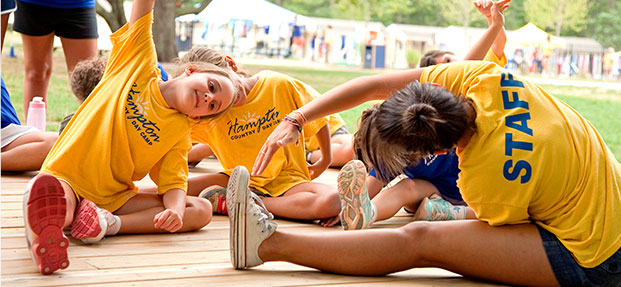 Athletic Specialists: Baseball, Softball, Basketball, Gymnastics, Soccer, Tennis, Hockey and Volleyball
Waterfront: Swimming – WSI's & Lifeguards
Creative Arts: Ceramics, Cooking, Macramé, Rocketry, Stained Glass, T-shirt design (tye-dye), Woodworking, Painting and Drawing.
Outdoor Adventure: High & Low Ropes Courses and Rock Climbing
Performing Arts: Theatre, Dance, Music
Specialty Area Director
Specialty Area Directors lead, teach, supervise and ensure the overall safety of the Specialty area. Applicants must demonstrate significant experience teaching/coaching in the Specialty area, as well as the ability to train and supervise a group of assistants.
Support Services
Food Service and Maintenance
Work at Day Camp
If you're interested in becoming a staff member at one of our summer day camps, please complete our online staff application(s). You can also call us at 1-800-828-CAMP for more information.
Staff Application Forms: